Metallic nanocatalysts imitate the structure of enzymes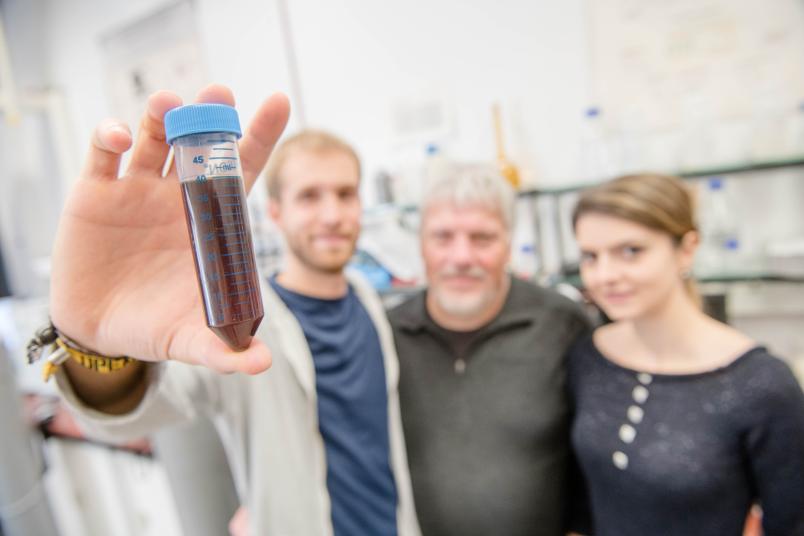 In catalysis, nature is sometimes more efficient than artificial systems. Researchers have copied one of the tricks.
Natural enzymes have certain structural characteristics that give them particularly high catalytic activity. The trick: their active centres, where the catalysed reactions take place, are located in channels inside the enzymes, where the conditions for the reaction are particularly favourable. A German-Australian research team has transferred this principle to artificial catalysts. In tiny metal particles, they created channels in which a chemical reaction could take place. The reaction was three times more efficient inside the particles than on the surface.
The results are described in the Journal of the American Chemical Society, published online on 23 September 2018 by researchers from the RUB Center for Electrochemical Sciences and colleagues from the University of New South Wales.
Read more

Detailed press release
_______________________________________________________

The DFG selected our joint proposal by RUB and TU Dortmund University. The Cluster will tackle new research topics in solvation science.

Read more
_______________________________________________________
---

Here you can find infos about our

Bachelor
Course language German
Bachelor of Science in Chemistry
Bachelor of Science in Biochemistry
Bachelor of Arts in Chemistry + x

Master
Course language English
Master of Science in Chemistry
Master of Science in Biochemistry
Master of Science in Molecular Sciences and Simulation

Course language German
Master of Education in Chemistry + x